With RADAR, Benjamin Karim Bertrand explores dance as an unstable place where skin, space and sound can resonate, where past, present and future can be connected. He is interested in the choreographic experience as it is linked to an experience of the relationship : to spatiality and emptiness, to the Other and to a form of vibratory intensity.

RADAR is a choreographic company created by Benjamin Bertrand and established in Poitiers in région Nouvelle-Aquitaine since 2015. It brings together a group of collaborators (sound, lighting, scenography, production and development, dramaturgy) gathered around choreographic and plastic projects created by Benjamin Bertrand.

RADAR has received since its creation the support of the following partners: TAP-Théâtre auditorium de Poitiers (production déléguée de Rafales), Briqueterie-CDC du Val de Marne, DRAC-Nouvelle Aquitaine, OARA (Office artistique de la région Nouvelle Aquitaine), L'Institut français - Villa Kujoyama - Fondation Bettencourt-Schuller, the Fondation Beaumarchais-SACD, ADAMI, the city of Poitiers as well as the help of the Maison des Arts de Malakoff, the Ménagerie de Verre-Paris (Studiolab), the Échangeur-CDC Hauts-de-France (Studio libre), the Centre national de la danse (provision of studios).





Trained in literature and philosophy in khâgne and at the Sorbonne as well as in contemporary dance (Conservatoire des abbesses-Paris), Benjamin Bertrand pursues a career as a dancer and contemporary choreographer. He has performed among others for the choreographer Olivier Dubois in Tragédie et Auguri, the visual artist Jean-Luc Verna, the theatre director Marine Mane, and lately the pop artist Christine & the Queens for her international tour with the collective (LA) HORDE.

Of Algerian origin, he lives in Paris.

With RADAR, his choreographic company, he has written pieces such as Orages (2015) in collaboration with the visual artist Patrick Laffont, which are rooted in his experience as a person adopted and born under X, Rafales (2017), a wave-shaped piece for two performers and an electronic music composer in delegated production with the TAP-Théâtre Auditorium de Poitiers, Inside your bones (2019), a performative and sound installation in collaboration with the sound artist Jean-François Laporte and supported by the instrumental ensemble Ars Nova (direction Jean-Mickaël Lavoie).

In 2019, he will benefit from a research residency at Villa Kujoyama in Kyoto and will create Vestiges, a new solo piece on the stranger figure and La fin des forêts, a piece for four performers and the techno experimental artist PYUR inspired by the slippery steps of No theatre and the consoling gestures of certain funeral ceremonies, upon his return from Japan.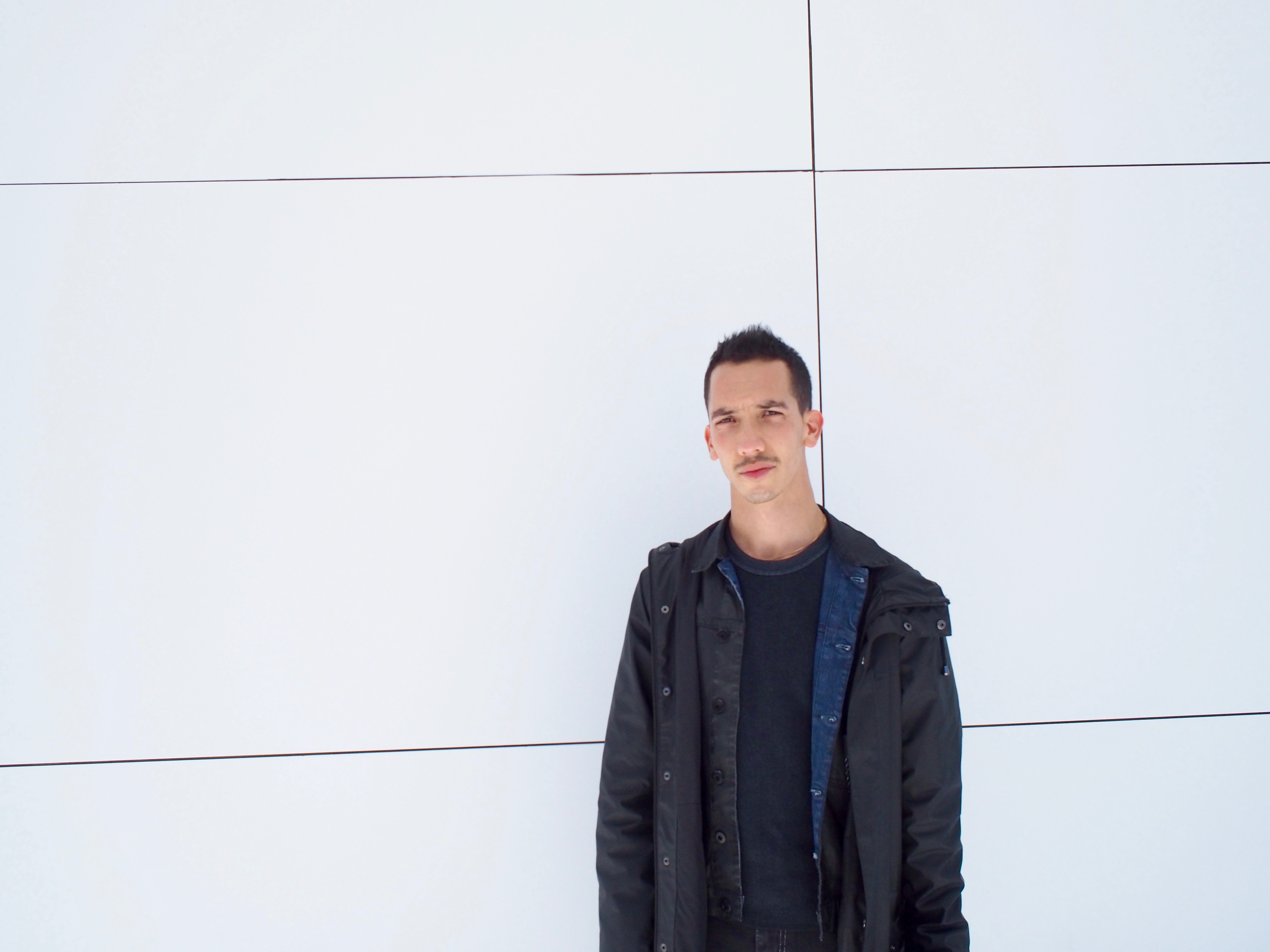 Rafales (Benjamin Bertrand) © Martyn Argyroglo
Chris(tine) and the queens Tour | Roskilde Festival (Danemark)
Damien Jalet & Kohei Nawa research workshop | Reborn art festival (Ishinomaki, Tohoku, Japan) © Yoshikaru Inue
Inside your bones (Montréal, Canada)
Chris(tine) and the queens tour (Montréal, Canada)